Medintu your health matters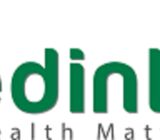 Medintu your health matters
Guntur , Andhra Pradesh

... Checkups, Radiology, Homeopathy, Naturopathy, etc. By using the Medintu App you can keep all your health reports in your dashboard.
chat box for website
chat box for website
Jaipur , Rajasthan

... can do wonders for your business in generating online leads. Read on to know more ...
Safety tips for Buyers
➣

Make the payment only after you receive the item.

➣

Always meet the seller at a safe location.

➣

Do not pay until you have verified the item.
Read more
close
Set Filters to get the Best Result
Refine Search
Refine Category
Looking for a Job?
Attach your CV and get the best Job. Let employers find you easily!
Post your Resume