Genuine online works from Good organisation with monthly payments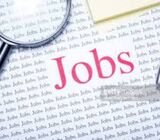 Genuine online works from Good organisation with monthly payments
South Dum Dum , West Bengal
Job Type :

Home Base

Ad Type :

Offering

... project is a simple copy paste work. which data is collected and where u have to collected all the details is given. Payment received by ...
Latest Ads
Safety tips for Buyers
➣

Make the payment only after you receive the item.

➣

Always meet the seller at a safe location.

➣

Do not pay until you have verified the item.
Read more
close
Set Filters to get the Best Result
Refine Search
Refine Category
Looking for a Job?
Attach your CV and get the best Job. Let employers find you easily!
Post your Resume